WIMAXIT M1012 10.1 Inch 1024X600 IPS Portable Touch Monitor with Dual USB HDMI 178° Viewing Angle for Raspberry Pi 4 3 2 Zero B+ Model B Xbox PS4 iOS Win7/8/10 
Brand: Wimaxit                                    Item Number: M1012
About this item
【10.1 inch Raspberry Pi Touch Monitor】WIMAXIT 10.1 inch touch scree monitor with customized cordless HDMI/USB adapters will fully compatible with Pi 4/3/2. With the help of 4 mounting screws can easily attach the Raspberry pi(NOT Include) to the monitor in neat and easy setup.

【1024x600 IPS & Support 5 Point Touch】This 10.1 inch touch portable monitor with 1024x600 native resolutions,178 degree wide views angels can contribute to the excellent dynamic picture quality.The tempered touch panel in 6H hardness will protect the screen more durable and anti scratch.This monitor can be used as computer display which supports Support win10/win8/win7 system, support five-point touch plug and play driver.

【Play and Plug & Easy to Use】WIMAXIT 10.1 inch screen monitor with play and plug function does not require any driver installations. WIMAXIT 10.1 inch Raspberry Pi Touch Monitor work with raspberry pi as well as the computer with HDMI and USB interface,and support the Win 10/8/7 OS /Linux /Raspberry pie, /Banana Pi/BB Black/ Raspbian/Kali Linux/ubuntu and other mainstream development board.

【Dual Speakers】This touch screen monitor with 3.5mm earphone port and DIY two speakers on its back insure you have excellent audio experience and boost your work efficiency. With single twist wheel can easily access to volume and brightness settings.

【Widely Compatibility】This monitor will widely used on hdmi connections as a Raspberry Pi 4/3/2 screen, small monitor for Win PC, mini gaming monitor, etc.Attention*** 5V 3A power input required on apply Raspberry pi4 .5V 2.5A required on Raspberry pi 3/2. Other applications require the 5V 2A power input. As the touch screen for windows pc please apply "Touch" port,otherwise to apply the "Power" port without touch functions.Note***Before use our monitor,please check the manual carefully.
Specifications
Screen type: IPS
Resolution: 1024x600
Screen size: 10.1 inch
Backlight / Volume Adjustment: Independent button to adjust
Touch screen: 5-point capacitive touch screen
Power supply: MicroUSB(5V/2A)
Video input interface: HDMI audio output
Interface: 3.5mm audio interface module
Size (L x W x H): 236.00*145.57*(20.00±0.2) (mm)
Product weight (including packaging): 900(g)
Note***About the Raspberry Pi compatibility question:
Please change the configuration file "config.txt"
Open the config.txt file in the root of the SD card on the computer, add the following to the end of the file, save and exit.
hdmi_force_edid_audio=1
max_usb_current=1
hdmi_force_hotplug=1
config_hdmi_boost=7
hdmi_group=2
hdmi_mode=87
hdmi_drive=2
display_rotate=0
hdmi_timings=1024 1 200 18 200 600 1 50 3 50 0 0 0 60 0 51200000 3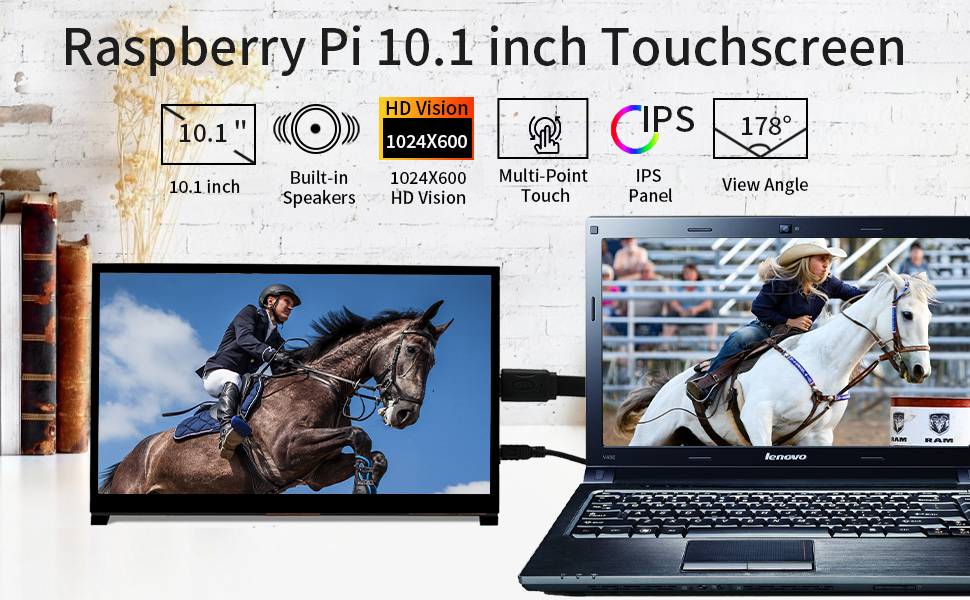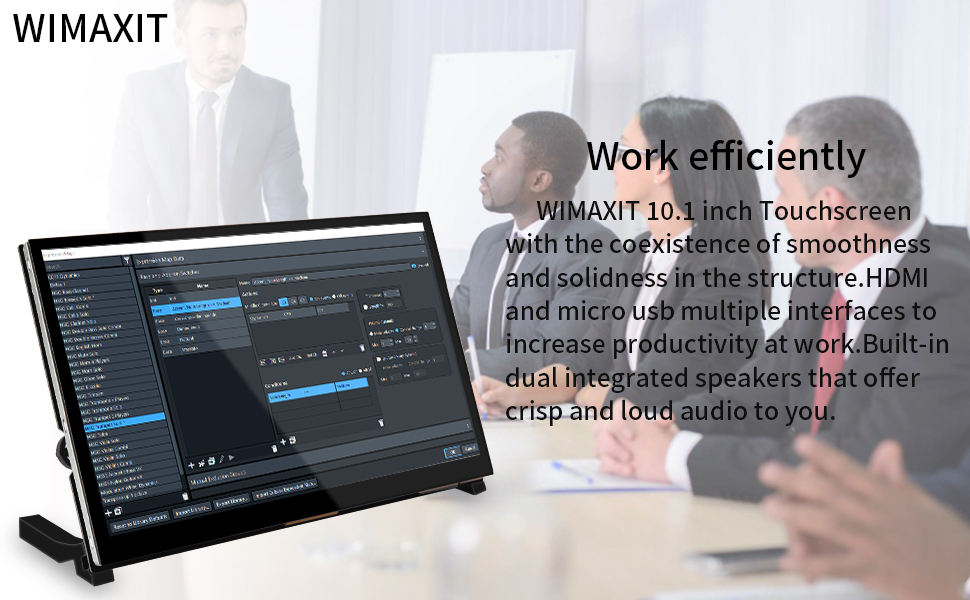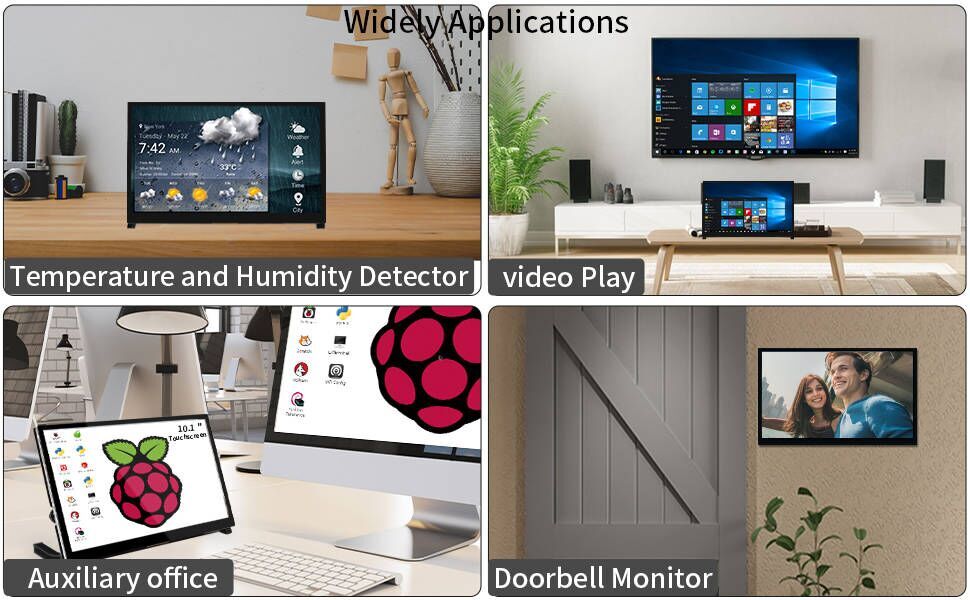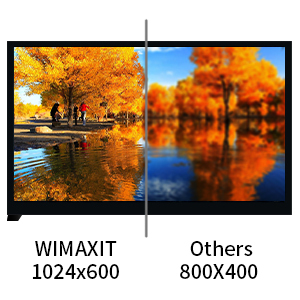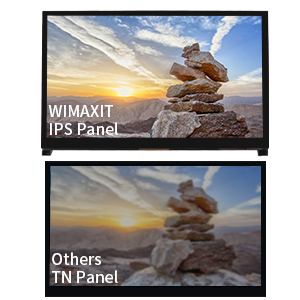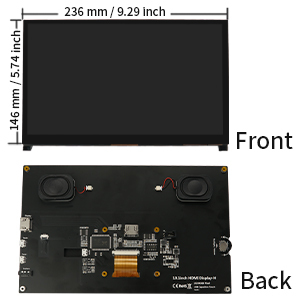 10.1 inch 1024X600 HD vision

1. HD 1024X600 dot matrix resolution

2. It is more sensitive than 800X480 ordinary screen

IPS display

1. The viewing angle is wide

2. true color

3.Dynamic image quality is excellent

4.Energy saving and environmental protection

Used as a computer screen

1. Support win10/win8/win7 system, support five-point touch plug and play driver