WIMAXIT M1410CT  14 Inch Portable Touch Screen Monitor, External Second Screen with Two Fully Equipped Type C and Mini HDMI Ports with Foldable Stand for Laptop, PC, PS4, Xbox, Android Phone
Brand:

 

Wimaxit                                             

 

Item Number:

 

M1410CT


About this item
【14 inch Full HD 1080P Portable Monitor】 With matte 14 inch IPS screen with 178 degree viewing angle. Native resolution of 1920 x 1080 pixels, improved with HDR, eye care technology.

【Full Function Type-C and Mini HDMI Port】Dual Type-C port in USB 3.1 Gen2 full function protocol supports the selected laptop and Android phone to simultaneously use one cable for power supply, touch, video and audio. Please check the compatibility list in the descriptions. With a mini HDMI port, you can easily connect to your laptop, PC, TV and game console.

Two speakers and 3.5 mm ear jack: Built-in two speakers in combination with a smooth image ensure immersive audiovisual pleasure. The high-reduction sound quality is suitable for multimedia playback. The 3.5 mm ear jack can connect headphones and headphones to enjoy the brilliant sound and music while listening and watching movies.

Special housing and creative stand: The Wimaxit 14-inch touchscreen monitor in full aluminium housing weighs only 1.29 lbs. The creative built-in stand can easily adjust the angle to find the comfortable view. The ultra-thin bezel offers the compact size of 6 x 7.6 x 0.19 and large viewing areas.

Wide applications: support selected Android phones for active touch, display and audio transmission. Compatible Windows laptop, PC for active touch, display, video and audio transmission. Compatible with games consoles such as Switch, Xbox, PS4, PS5, TV by attaching the corresponding cables (not included).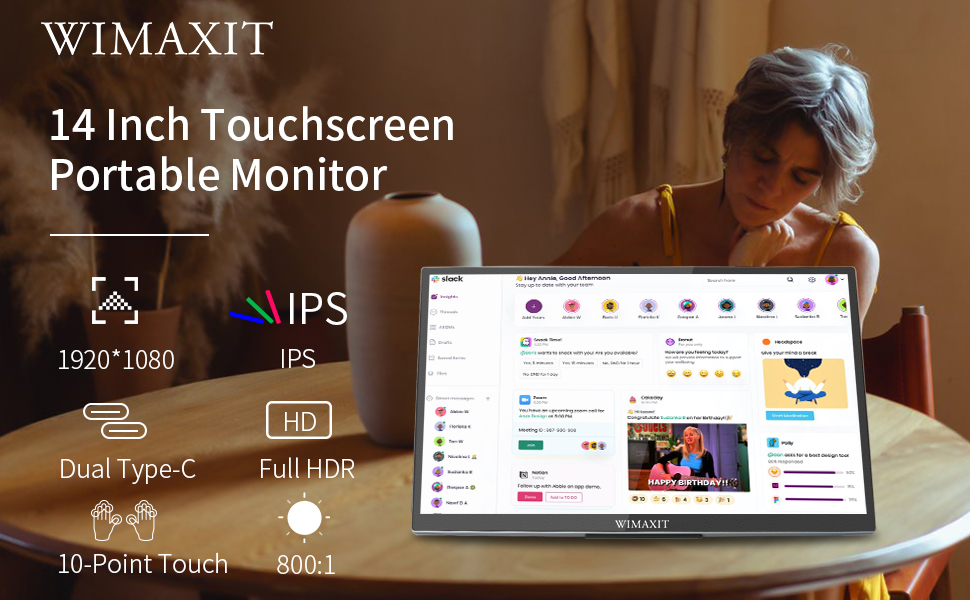 Specifications
Resolution:1920*1080

Panel brightness: 250 cd/m2

Panel Size: 14 inches

Panel Type: IPS liquid crystal ( LED backlight)

Resoponse Time: 15 ms

Viewing Angle: 85/85/85/85(Typ.)(CR>=10)

Input Terminal: HDMI x 1, Type-C x 2

Appearance size:12.6*7.6*0.19inch

Item weight:1.29lbs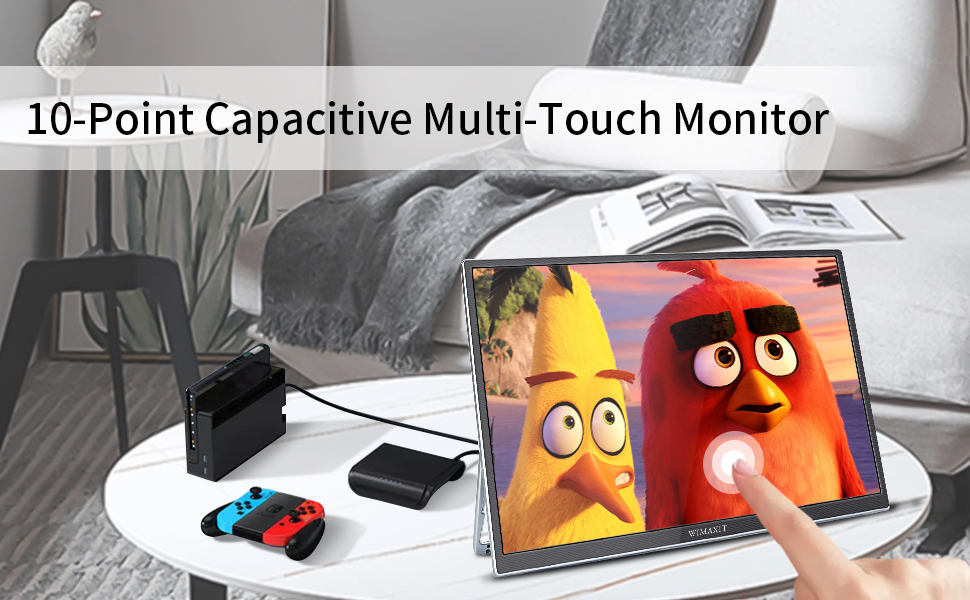 Note: Power adapter connection required if your mobile device does NOT output sufficient power to power the monitors
All mobile device should support Thunderbolt 3 UBS-C 3.1 Gen2 .
USB-C 3.1 Gen1 NOT output video via type C. If you are not clear your laptop type-c,please message for help
FAQ
1 My laptop does not have type-C port, will this monitor touch works?
Yes.If your laptop in windows 7 8 10 systems. Connect the USB-A To USB-C (In the box) cord. This cord will drive touch and power. Connecting the HDMI cord to wimaxit and laptop. This will show displays
2.Can I use it on PS3,PS4,Switch,Xbox ?
Yes, with cords in the box type c as power source. Connect the hdmi cords(in box) to transmit the video and audio. In this situation, the touch are NOT active on the monitors
3.Type-C to Type-C connection(Touch,Power.Dispaly on one cords) compatible laptops: .Compatible smart phones: Huawei Mate10, Mate10 Pro,P20,P20 Pro. SamSung S8/S8+,S9/S9+/S20Note8 Note9( in sumsung dex),; HTC10; Lumia 950.
4. Will my mackbook work with this monitors?
Yes,the macbook air, macbook pro in 2019 latter version which have the thunderbolt usb-c port will work with monitor display but NO Touch functions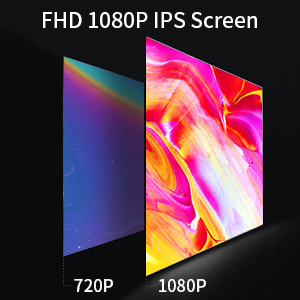 Full HD 1920x1080p
The screen in 1920x1080p nativse resolutions which is sharper, clear than 720p display. With full hd display which give you the better visual experience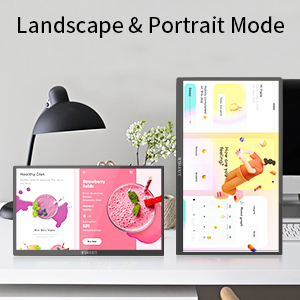 Landscape &vertical mode
The monitor support landscape mode or vertical mode, need to adjust the view on your computer settings
Comapact size and narrow bezel
Compact sieze:12.6*7.6*0.19inch
Item weight:1.29lbs
Narrow bezel which contribute the large view areas, easy to carry with and pack up.
With the in-built kick stand can place the monitor on any smooth surface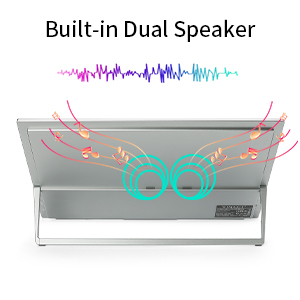 Built-in dual speakers
wimaxit m1410ct monitor with dual loudspeakers. With loud and clear souds,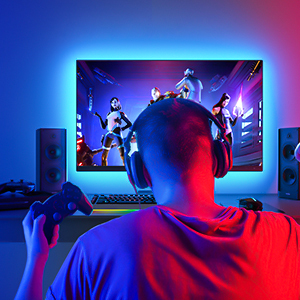 3.5mm ear jack for game and work
Enjoy the music,game, entertainment by plug in your headphone (not included) by 3.5mm earjack port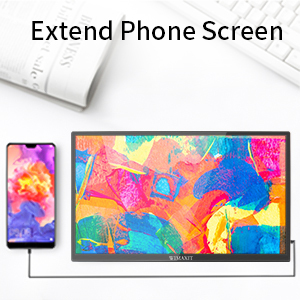 Work stations for selected andriod phone
Not Supported phone:Google Pixel